Insoles & Footbeds From Superfeet Protect Your Feet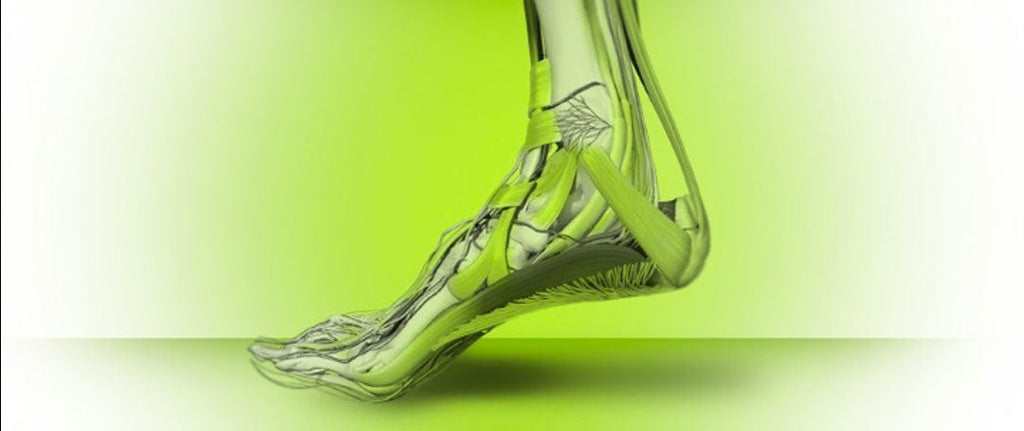 Hard fields and rough grounds can be an athlete's worst nightmare, as uneven soccer and baseball fields can cause major foot pain, knee aches and lower back tension.
Using the correct cleats and having support for your foot is crucial to help you perform comfortably. By wearing Superfeet insoles in your cleated footwear, you can prevent these painful issues and maximize comfort.
Superfeet insoles help adapt the flat 2-dimensional midsoles of your footwear to stabilize your 3-dimensional foot.
How Superfeet Work
Which Superfeet is best for you
How to fit Superfeet
Shop Superfeet Insoles
How Superfeet Work
A large population of people pronate, which means the foot rolls inward causing the arch of the foot to collapse through the gait cycle – this will cause ankles, knees and hips to become misaligned, and contributes to chronic pain if left uncorrected. Inserting insoles can reposition the foot, and thus the whole body, into an aligned posture.

Since 1977, Superfeet and has become the leader of performance insoles that deliver stability, control and comfort for all types of footwear, including athletic and cleated shoes. Superfeet footbeds are engineered to biomechanically align the bones and joints of the foot into a neutral position through a shaped heel cup and arch system. When your ankle and heel are properly aligned, your feet are in the optimal position to keep knees, hips and back in balance, thereby taking stress off joints and muscles and improve performance.

Many people believe the softer the insole, the more comfort you feel. However your foot is the foundation of your body; you would never build a house on a soft foundation as it would never uphold the weight of the house. Just like your foot, you need a firm and supportive structure underneath to balance the weight and pressure of your body.

A Superfeet stabilizer cap under the heel cup cradles the tissue beneath your heel and uses this natural "fat pad" as a shock absorber. The firm contoured structure of the Superfeet stabilizer cap provides support, balance and comfort which soft insoles cannot achieve. The distinct Superfeet shape stabilizes the rearfoot from the back of your arch to the front of your heel. From heel strike to toe-off, the high-density, full-length foam supports and provides comfort for the entire foot. Superfeet's foam top sheet is covered and treated with Algion to reduce bacteria, and decrease foot odour.
 Three Keys To Every Superfeet Product
Structured heel cup: Encapsulates & positions the soft tissue under the heel, maximizing natural shock absorption.
Rearfoot support: The support you feel towards the back of your arch and the front of your heel is the distinct Superfeet shape stabilizing the rearfoot.
Firm stabilization: A firm foam layer and a stabilizer cap combine to create the supportive shape that Superfeet are famous for.
Which Superfeet is best for you?
Summer sports that involve running and jumping on hard ground can put you at risk for injuries and pain. Wearing an arch support Superfeet insole in your athletic cleats, and stretching the muscles of the calves, hamstrings, and tendons prior to game or practice can help reduce injury.
There are several models of Superfeet available to accommodate different fit profiles and shoe volumes:
Blue Superfeet 
All-purpose performance insoles made to fit most shoes. Blue Superfeet have long-lasting support with an average thickness. These high-performance insoles help improve the fit of your shoe, and provide support for work boots, some running shoes and everyday casual shoes. 
Black Superfeet 
Most support in a very compact form. Black Superfeet are the most versatile insole and feature a low-profile shape to fit into low volume shoes, such as soccer cleats and dress shoes. 
Carbon Superfeet
Similar fit as the Black Superfeet, and are perfect for the athlete who demands high performance results. This insole achieves a new level of lightweight performance by having a carbon fiber-reinforced stabilizer cap and a durable ultralight foam layer. The biomechanical shape and low-volume design of the Carbon insole can help improve the fit and feel of tight fitting athletic footwear such as cleats and minimalist running shoes.
How To Fit Superfeet
When you try Superfeet for the first time, you will know the insole is in the right position when you can feel the support in the back of the arch of the foot. If possible take out the manufacturer's insole, and replace it with the appropriate Superfeet insole. The experts at Source For Sports will trim your Superfeet to achieve a personal, elite performance fit.
Shop Superfeet Insoles


Don't suffer in pain throughout the summer because of the hard fields and non-supportive cleats. Visit your local Source For Sports and compare the difference yourself. Superfeet offers a 60 day customer guarantee on their insoles. Your feet will thank you!
Source for Sports carries Superfeet for athletic sports that require cleats, as well as for running shoes and hockey skates. Our fit specialists will help you with your selection and get you back in the game in comfort.
Sign Up for Source Nation Emails
Join Source Nation to get the latest news on product launches, Source Exclusive product lines, tips and tricks for parents and players, and more!