A Goalie's 5Rs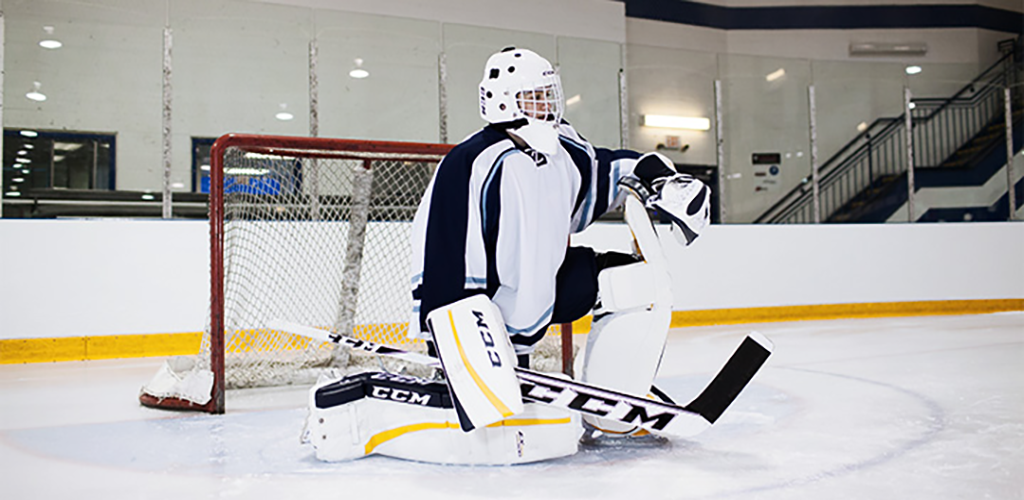 Let's face it, we all get scored on. The difference between good goalies and great ones is how they respond. How long does it take to get your 'Mojo' back? Maybe it was an unfortunate bounce, or it didn't cross the line but the ref thought it did. Maybe it was a fantastic top-shelf bar down snipe from the goal line. The fact is, it went into the net and what are you going to do now, in the present moment, to rid yourself of the guilt, shame embarrassment or any other useless feelings that may be bouncing around in your head? There is more game left and all of your attention should be placed on the next shot. How do you do it? How do you re-focus in the next minute before the puck is dropped again? The difference between good goalies and great ones is your ability to let go of what just occurred and move to the next shot, and is paramount in the development of a strong and resilient mental game.
A concept that was used with Miikka Kiprusoff's goalie coach, David Marcoux, is called the 5 R's; RELEASE, RELAX, REVIEW, RE-GROUP and RE-FOCUS.
Release
The first thing to accept is that there is nothing you can do to change what just happened. What has occurred in the past is over; it is time to move on. There is nothing you can do to remove the goal off the score board, so it is time to release it. As quickly as the puck went into the net is the same amount of time required to release it from your thinking.
One strategy to help release is a quick skate to the corner and back, or for the older kids that have water bottles on the net, you can do what Kiprusoff did; he took a drink of water, spat it out, and then sprayed his face. These actions were to represent washing away what just happened. He then drank water to rejuvenate himself. All this took less than 15 seconds and it helped him move forward.
Relax
Keeping your emotions in check after being scored on is essential. Hockey, like other competitive sports, gets your adrenaline pumping. This, in turn, causes a rise in your heart rate. To restore yourself to a calmer state, you need to relax. Restoring your mental faculties to a more relaxed state will increase your performance and get you better prepared and focused on what will occur next. A quick breathing technique to help restore calmness is to breathe in through your nose for about 3 - 4 seconds, and out through your mouth for double the time. This quick relaxation technique is simple and can be done once or twice to help re-centre yourself.
Review
When you are calm, now is the time to review what went on. Take a quick second to think what you could learn from the goal and/or use the time to remind yourself of how great you are. The time can be spent to bring yourself back to a basic fundamental technique that you are working on with your goalie coach (i.e. play at the top of the crease).
The reason to take control and learn something at that moment is it makes you a better goalie when you constantly learn and take responsibility for your play. Always remind yourself that you are in control. This quick review is the best time to teach goalies their mental strength. As goalies, we are most vulnerable just after being scored on. As developing goalies, we often are unable to receive feedback on how to help ourselves because we stand in the net alone. The great thing as developing goalies is we can teach ourselves to communicate positively and constructively. This self-evaluation is the fundamental basis of mental strength.
Regroup
Next, we need to regroup. Unless it is sudden death, you are responsible to stop the next puck. A quick physical movement, such as tapping the post and resetting your stance to the top of the crease is a great place to start. When you physically reset your stance with confidence after a goal, you rewire yourself that there is a new starting point and beginning. You also demonstrate to your team and coach that you are ready for the next one. You also give the body language to the other team that you are not about to give in or roll over. Your body language speaks volumes of your self-confidence.
Refocus
The final R is re-focus. Being prepared as the puck drops again to find it, track it and stop it is where all your attention is placed. Your focus is in the moment to stop the next puck.
What makes goaltending a great position to play is that you will always be given another opportunity to make a save. How quickly you release the past, learn from your experience and move into the present will determine how well you play after you get scored on.
---
Dr. Rodney Kirk B.Sc.(H.K.) DC is a practicing Chiropractor of over 21 years and owner of the Millrose Chiropractic Clinic in Burlington, Ontario. His experiences of having both played goalie at the Junior level, and coaching rep hockey for over 17 years, as well as his unique wellness approach of mind, body and spirit, has helped him evolve into a compassionate caregiver, lecturer and writer. He has been the Burlington Eagles Goalie Coach Mentor since and is a certified Pacific Institutes PX2tm facilitator. His passion for personal development has also led to his development of a personal coaching program called Change4Life, a program for individuals and athletes to achieve personal excellence.
Sign Up for Source Nation Emails
Join Source Nation to get the latest news on product launches, Source Exclusive product lines, tips and tricks for parents and players, and more!