Hockey Tryout Tips & Advice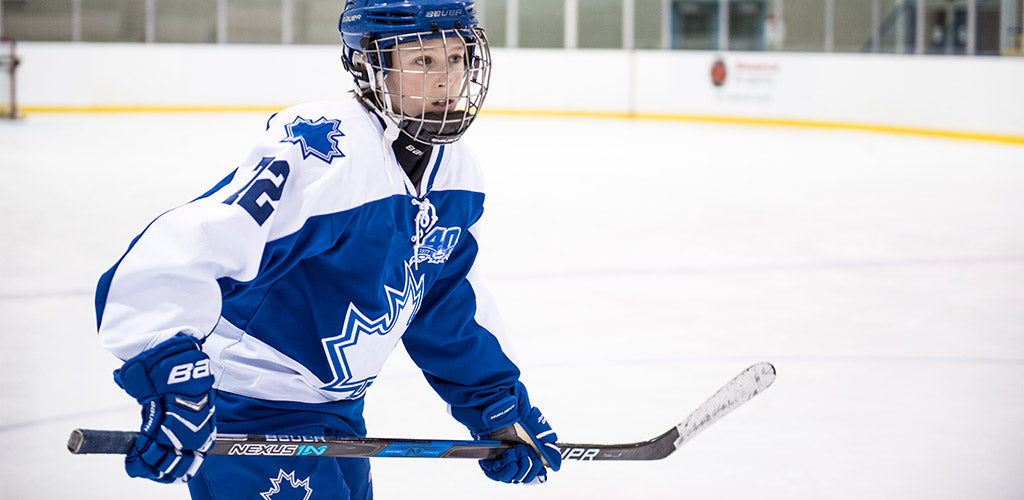 Stay Positive
One of the most positive things that parents can do during this time is to encourage your kids to have fun. Whether your child makes the team or not, it is about doing your best, learning from each tryout experience, and enjoying the process.
One way to ensure your children are happy with their effort and enjoy their time on the ice during tryouts is to make sure that you keep your expectations in check as to which team your child wishes to play for: not every kid in Canada was made to play high level, AAA, or Rep hockey, which is fine!
Passion Ignites Performance
As a parent, don't ever force your child to try out for a team they don't wish to play on. If your child is happy playing on the team he or she is on now, and is content with the level they are playing at, then that should be all that matters. We often forget that the main purpose of playing hockey is for kids to have fun, not for parents to control and dictate where their children play.
Another thing parents should consider is which team your son or daughter should try out for. If you live in an area of Canada where there are multiple teams to choose from, you should do some research before narrowing down your decision. Find out what positions teams are looking to fill, whether it be goalie, forward, or defencemen and then, depending on what position you play or wish to try out for, you can make a decision to better help your chances of making that team.
If a hockey player wants to try out for a competitive team, they must do so with an open mind and appreciate it as a learning experience. With this mindset, and by working  hard and doing everything asked of them, they may be pleasantly surprised with the outcome.
Prepare To Be Fit
For players, long-gone are the days where training camps and try outs were used for hockey players to get into shape. Fitness has become such a huge factor in today's modern game of hockey that it is absolutely necessary to show up to try outs in the best shape possible. An out-of-shape hockey player is one of the first things a coach will notice.
Make yourself visible to the coaches on the ice by showing an eagerness and willingness to compete, participate in drills, and follow the coach's instructions. Don't get into the habit of just joining the back of the line; be near the front of line for drills. Always do every drill and complete every drill with as much effort, speed, and skill as you can. Don't take any drills or shifts off. This is something the coach will notice right away.
Get The Right Gear For Your Game
Having the right hockey equipment can make or break your performance. If your skates are not fitted perfectly, you will lose speed, energy, and possibly a spot on the team. A custom skate sharpening can also provide bite for those fast starts and stops, and quick turns. The Pro-Formance Advantage Custom Fitting System is a custom fitting system that ensures your gear is perfect for you so you can elevate your game, and is available only at Source For Sports.
The most important tip for tryouts is to try your best and have fun! After all, that's what hockey is all about!
---
For expert advice on hockey gear and equipment that is right for your game, level of play, and budget, come see us at your local Source for Sports hockey store near you. We Fit Your Game.
Sign Up for Source Nation Emails
Join Source Nation to get the latest news on product launches, Source Exclusive product lines, tips and tricks for parents and players, and more!